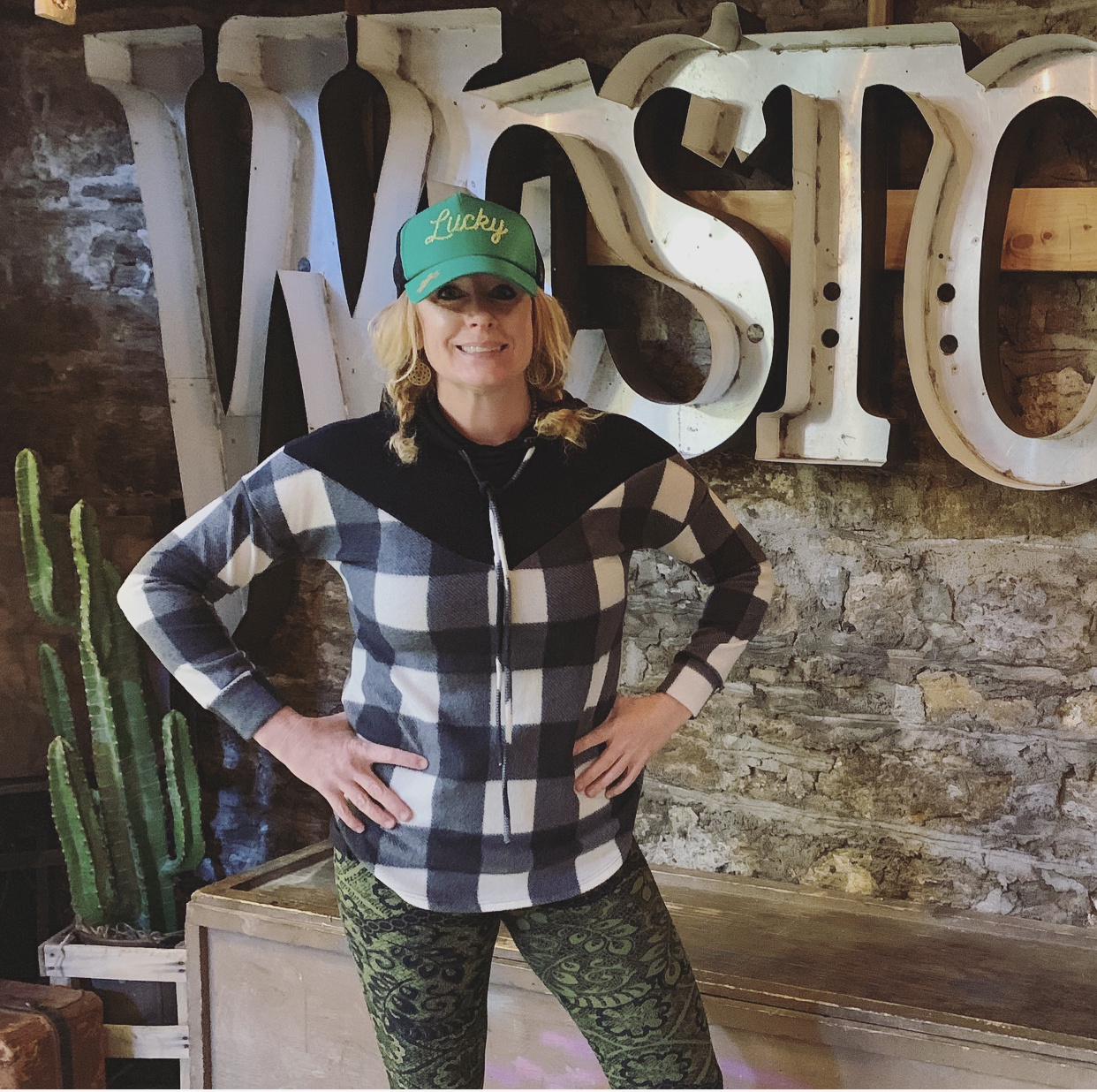 Check out our Tops + Leggings for an easy breezy fall outfit like Fancy is wearing here!!
We always look forward to seeing big crowds in Weston for our festival weekends!! If you need a place to chill out during these crazy days in Weston we invite you to The Cellar at Cactus Creek.  We have a growing selection of craft beer, wine and cocktails. Cozy sofas, games, cards & TVs make it the perfect place to sit for a spell and visit with your friends!!
Looking for more information about The Weston Irish Festival at O'Malley's Pub? Head to Weston Missouri the second weekend of October to visit the festival which 'began in 2000 as a one-day event which drew an attendance of 1500 people. As the first act took the stage, on what had been a beautiful morning, the clouds rolled in and by the end of the day had dumped three inches of rain on the festival. In the true spirit of the Irish however, the audience stuck it out, the musicians did all they could by playing impromptu sets wherever there was a reasonably dry spot in between the rain showers, and everyone managed to still have a great time.
Since then the event has grown to a three-day festival and has featured many of the greatest acts in Irish Music including, The Dublin City Ramblers, The Makem/Spain Brothers, Young Dubliners, Seven Nations, The Elders, Screaming Orphans, Connie Dover, The Prodigals, The Mickey Finns, The Fenians, and Brigid's Cross. The attendance has experienced a steady growth to about 10,000 people in 2010, which is a lively crowd but still retains the intimate feel of a small town festival.