Posted on
By Fancy T. Smith
Posted in Thoughts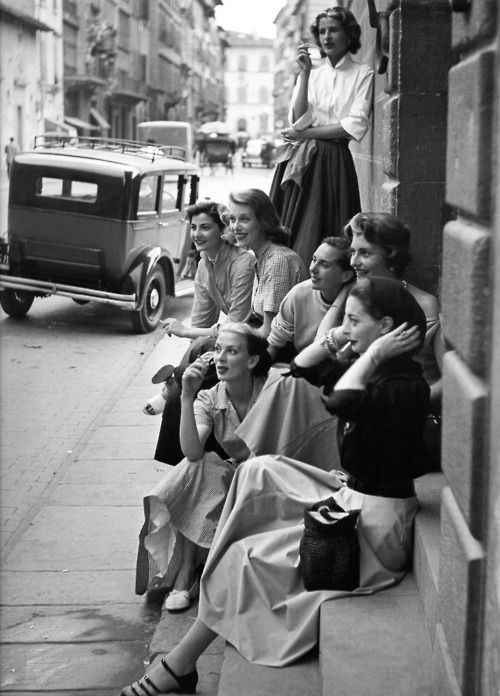 You are not alone.  Wherever you are there is someone in your reach that can be a part of your TRIBE. What is a tribe anyway? Seems like it's a catch word lately in self-help-pods. The dictionary says a TRIBE is "families or communities linked by social, economic, religious, or blood ties, with a common culture and dialect."
In my life I have found several tribes. At church when I was a pre-tween and lost, I found a group of peers who had the same moral guide I had. Sadly I was lost in college and for a bit after that... a Tribe would have done me sooo much good.
As a 30-something I went to Round Top Antique Week and realized I wasn't the only young-ish person who loved old stuff. That was a true find of my Junker Tribe. 
Now in my 40s I have a group of women who are a solid tribe, our kids have grown up together and we are doing life side by side day in and day out.
But I still felt there was a tribe I was missing. I have my 40-Something Tribe to call on for biz questions, kid questions, and even relationship questions. But when I needed desperate prayers and a look into The Word, I felt lost. I needed a team I could call on to get on their knees and do hard prayer work with me.
Cause that's what
I
need.  You may need something completely different. A tribe to push you to take care of your body, your house, or career. 
This is the one thing i know for sure... Whatever tribe you need, those people are in your reach. But you HAVE to look for them. You HAVE to go up to someone and ask them if y'all can be friends. Find out if you have a common thread. You cannot sit and wait and hope to make friends, much less a tribe. You have to break out of your shell and do the ask. It will be worth it.
A few months ago I was ready to leave my church because after so many years I still didn't feel truly connected to any other women there.  God gave me a solid NO on leaving and a push to ask an acquaintance if she was looking for a small group. She was also feeling the same disconnect and that ask led to a group of 5 women that I now know will pray it out for me, big or small. What a big blessing in a short amount of time.  My very own church-girl tribe.
This is not my natural bent. I love being a recluse and the quiet observer, but being that way has never made me friends, and I need friends more than I need reclusivity. So suck it up, ask that person for their time, create your own tribe. I promise it is worth the risk.